China factory manufacturer herbicide Glufosinate-Ammonium 200 G/L SL, 150 G/L SL
Product Detail
Product Tags
Product tags
Glufosinate-Ammonium 200 G/L SL
Glufosinate-Ammonium 150 G/L SL
Glufosinate-Ammonium 95% TC
Glufosinate-Ammonium 30% TK
Glyphosate 30%+Glufosinate-ammonium 10%SL
What Is Glufosinate-Ammonium?
Glufosinate-ammonium is a highly effective herbicide used to control weeds in more than 100 crops in many countries worldwide. Farmers rely on Glufosinate-ammonium because it ensures a high degree of crop safety, as it only affects the parts of the plant where it is applied. It is effective against a broad range of weeds, eliminating the need to apply several herbicides to control different weeds on a given crop. Its unique mode of action makes it ideal to be used in rotation with other herbicides to mitigate weed resistance.
How Does Glufosinate-Ammonium Work?
Glufosinate-ammonium is a plant protection product that works by inhibiting an enzyme central to plant metabolism. Plants absorb this substance primarily through their leaves and other green parts. As a contact herbicide, Glufosinate-ammonium is effective only where it comes into contact with the plant. This allows it to control weeds without affecting the roots or requiring tillage, which is important especially for erosion-prone areas such as slopes.
Benefits of  Glufosinate-Ammonium
Glufosinate-ammonium is one of the most widely-applied broad-spectrum herbicides, controlling weeds in a huge variety of crops worldwide. Its unique mode of action makes it ideal to be used in rotation with other herbicides to mitigate weed resistance.
As a broad-spectrum herbicide highly effective against a variety of weeds, Glufosinate-ammonium has enabled the healthy production of more than 100 crops, including fruits and nuts, canola, soybean and cotton. This has fostered the availability of more high quality and affordable food as well as various products. Farmers also rely on GA when treating young trees as it is a contact herbicide and so can control weeds surrounding trees without harming the tree itself.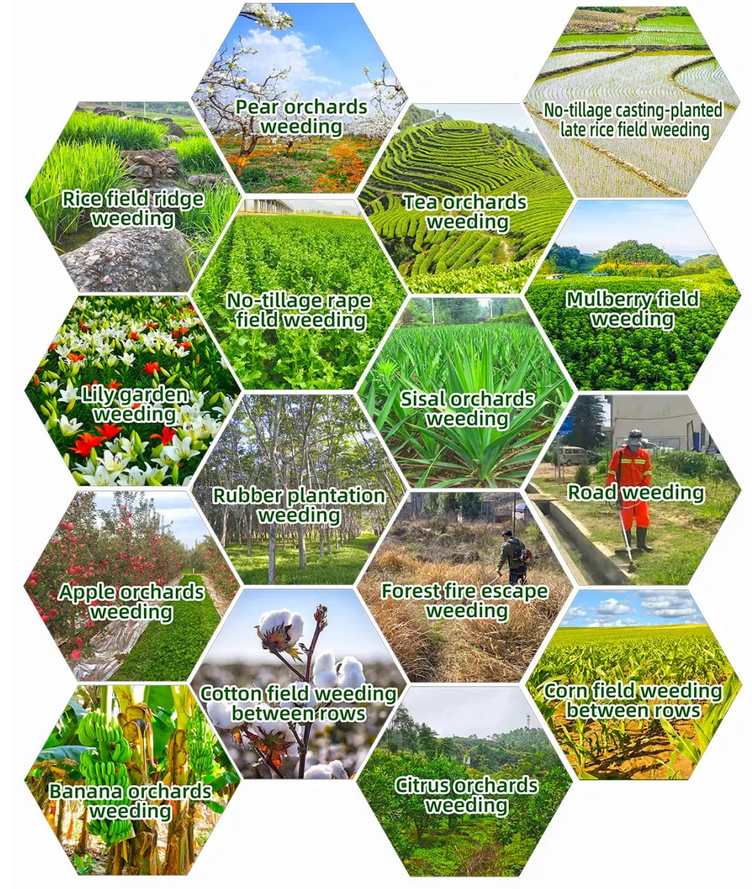 ①
Basic Information
1.

Basic Information of Herbicide Glufosinate-Ammonium
Product Name
Glufosinate-Ammonium
CAS No.
77182-82-2
Molecular Weight
198.16 g/mol
Formula
C5H15N2O4P
Tech & Formulation
Glufosinate-Ammonium 200 G/L SLGlufosinate-Ammonium

150

 G/L SL

Glufosinate-Ammonium 95% TC

Glufosinate-Ammonium 30% TK

Appearance for TC
White powder
Physical and chemical properties

Solubility:  Soluble in water 500g/L at 20C

Density: Not applicable

Melting Point: 210°C

approximately 100°C.

Flash Point: 100 °C

Toxicity
Be safe to human being, livestock, environment.
Formulation of Glufosinate-Ammonium
Glufosinate-Ammonium

TC

95%

Glufosinate-Ammonium 

TC  

P

owder formulation

Glufosinate-Ammonium 88% 

WG

Glufosinate-Ammonium 50% WG
Liquid formulation
Glufosinate-Ammonium 20% SLGlufosinate-Ammonium 15% SL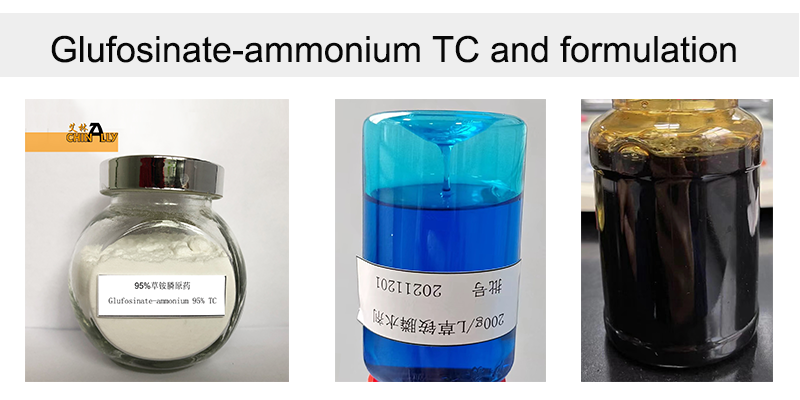 Quality Inspection Report
①COA of  Glufosinate-Ammonium TC
 Glufosinate-Ammonium TC 

COA

Index name
Index value
Measured  value
Appearance
White to off-white  powder
Off White powder
Assay (%)
≥95.0
95.10
Loss on Drying (%)
≤0.60
0.40
Insoluble matter in water (%)
≤0.10
0.10
②COA of 200G/L Glufosinate-Ammonium SL
200G/L  Glufosinate-Ammonium SL COA

Item
Index
Content , %≥
20.0
Water-Insoluble Substance, %≤
1.0
PH Value
4.5-6.0
Dilution Stability (20 times )
Qualified
Low-Temperature Stability
Qualified
Thermal Storage Stability
Qualified
Appearance
reddish brown 

color or blue color
Package of Glufosinate-Ammonium
Glufosinate-Ammonium Package

TC

25kg/bag

WDG

Big package:
25kg/bag  25kg/drum
Small package
100g/bag250g/bag

500g/bag

1000g/bag

or as your demand

SL

Big package
200L/plastic or Iron drum
Small package
100ml/bottle250ml/bottle

500ml/bottle

1000ml/bottle

5L/bottle

Alu bottle/Coex bottle/HDPE bottle

or as your demand

Note

Made according to your demand
Shippment of Glufosinate-Ammonium
Shippment way:by sea/ by air/ by express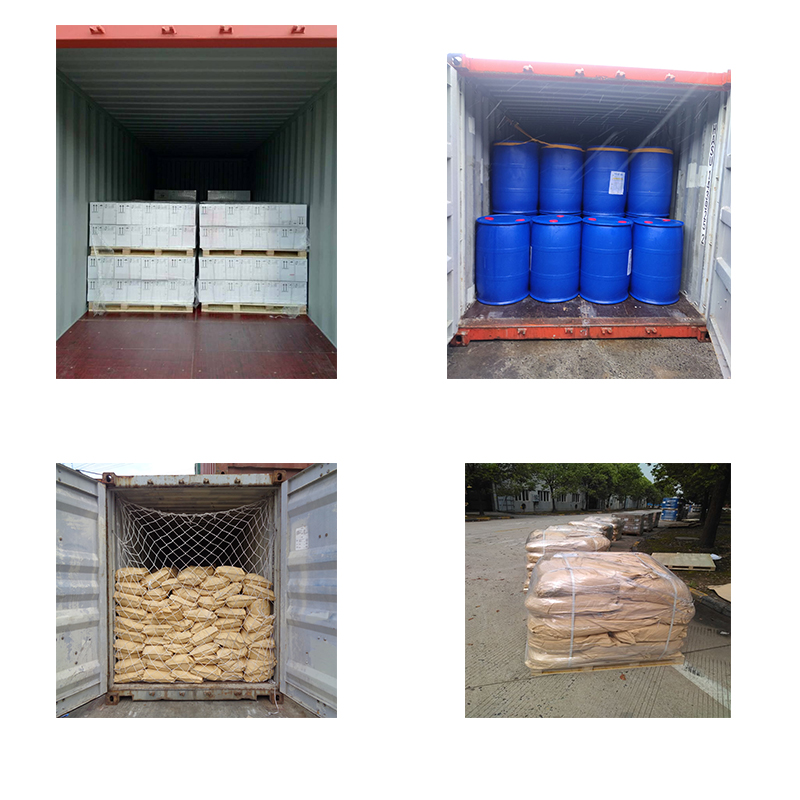 FAQ
Q1: What is the Warranty for the pesticide?
A1:  2 years warranty . If any quality problems on our side occured during this period , we will compensate for the goods or make a replacement.
Q2: How to import pesticides from you ?
A2:  The pesticide should be registered in the Ministry of Agriculture or EPA of local government.  Or there maybe any other special way for you to prompt the importation.
Q3: What's the diffience between Technical and formulation?
A3: Technical: TC (Technical Grade ), which cannot be used directly and should be formulated as formulation before applying in the field.
Formulation : EC(Emulsifiable concentrate) GR(Granular),SC(Suspension concentrate), SL(Soluble concentrate),     SP(Soluble powder), SG(Water soluble granules),TB(Tablet),  WDG(Water dispersible granules),    WP (Wettable powder), etc.
Q4: How long will it take for the delivery?
A4: When the order and payment is confirmed, quantity of sample is within 100 Kgs and sent by express or by air ,you'll receive it within 10 Days.
For bulk quantity which is more than 1000 Kgs or 1000 Lts:  it will take roughly 15 days to prepare the cargo and export permission for customs clearance.
South America : Around 40-60 days by sea
Southeast Asia: Around 30 days
Africa:  Around 40 Days
Europe: Around 35 Days
---
Previous:
Cas No. 158063-66-2 intermediate 4-(trifluoromethyl)nicotinic acid for Flonicamid with Good Quality and price
---