Fungicide Pesticide Metiram 55% + Pyraclostrobin 5% Wg/Wdg Pyraclostrobin 25%SC with best price
Product Detail
Product Tags
What is pyraclostrobin?
Pyraclostrobin, is currently the most active methoxyacrylate fungicide. It was developed and researched by BASF in Germany in 1993 and launched in the European market in 2002. It is compounded with epoxiconazole. Formulated to control cereal diseases, more than 100 crops registered in more than 50 countries.
Mode of Action
Pyraclostrobin is a mitochondrial respiration inhibitor, which inhibits mitochondrial respiration by preventing electron transfer between cytochrome b and c1, so that mitochondria can not produce and provide the energy (ATP) required for normal cell metabolism, and eventually lead to cellular die
Features of Action
①It has a protective effect, a therapeutic effect, systemic conductivity and rain resistance, with a long lasting effect
②wide range of applications. It can be used for various crops such as wheat, peanuts, rice, vegetables, fruit trees, tobacco, tea trees, ornamental plants, lawns, etc., to control various diseases caused by Ascomycetes, Basidiomycetes, Deuteromycetes and Oomycetes.
Application of pyraclostrobin
Crop
Disease
Corn
Common rust (Puccinia sorghi)
Eyespot (Aureobasidium zeae)
Gray leaf spot (Cercospora zeae-maydis)
Northern corn leaf blight (Setosphaeria turcica)
Tar spot (Phyllachora maydis)
Potatoes
Black dot (Colletotrichum coccodes)
Brown spot (Alternaria alternata)
Early blight (Alternaria solani)
Soybeans
Cercospora blight and Purple seed stain (Cercospora kikuchii)
Frogeye leaf spot (Cercospora sojina)4
Pod and stem blight (Diaporthe phaseolorum var. sojai /    Phomopsis longicolla)
Septoria brown spot (Septoria glycines)
Sugar beets
Cercospora leaf spot (Cercospora beticola)4
Wheat
Leaf rust (Puccinia recondita)
Septoria leaf blotch (Septoria tritici or Stagonospora nodorum)
Stripe rust (Puccinia striiformis)
Tan spot (Pyrenophora tritici-repentis)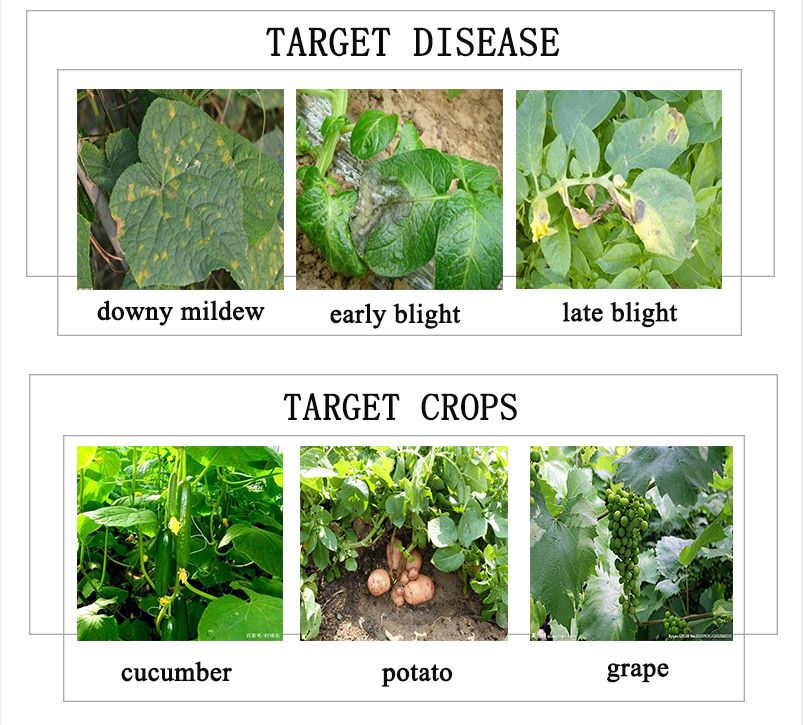 1.Basic Information of fungicide pyraclostrobin
Product Name
pyraclostrobin
Other Name
Veltyma
CAS No.
175013-18-0
Chemical Name
methyl [2-[[[1-(4-chlorophenyl)-1H-pyrazol-3-yl]oxy]methyl]phenyl]methoxycarbamate
Molecular Weight
387.82 g/mol
Formula
C19H18ClN3O4
Tech & Formulation
97%TCFluopicolide 62.5g/L + propamocarb hydrochloride625g/L SC
Fluopicolide+cyazofamid SC
Fluopicolide+metalaxyl-M SC
Fluopicolide+ dimethomorph SC
Fluopicolide+ pyraclostrobin SC
Appearance for TC
Light yellow to off White powder
Physical and chemical properties
Density: 1.27g/cm3Melting point: 63.7-65.2 ℃
Boiling point: 501.1 ℃
Flash point: 256.8 ℃
Refractive index: 1.592
Toxicity
Be safe to human being, livestock, environment.
Formulation of pyraclostrobin
pyraclostrobin

TC
97% TC
Liquid formulation
250g/L pyraclostrobin EC250g/L pyraclostrobin SCDifenoconazole+ pyraclostrobin SC
Pyraclostrobin + tebuconazole SC
Pyraclostrobin + epoxiconazole SC
Powder formulation
Pyraclostrobin5% + metiram 55% WGPyraclostrobin 12.8%+boscalid 25.5% WGPyraclostrobin+dimethomorph WG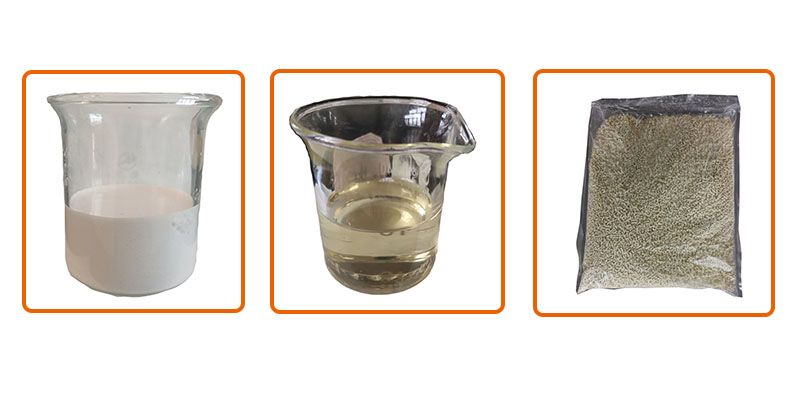 Quality Inspection Report
①COA of pyraclostrobin TC
COA of  pyraclostrobin  T C

Index name
Index value
Measured  value
Appearance
White powder
Conforms
Purity
≥97.0%
97.2%
Loss on drying (%)
≤2.0%
1.2%
PH
4-8
6
②COA of pyraclostrobin 250g/L EC
pyraclostrobin 250g/L EC
Item
Standard
Results
Appearance
Light yellow liquid
Light yellow liquid
Active Ingredient Content,
250g/L
250.3g/L
Water, %
3.0max
2.0
pH Value
4.5-7.0
6.0
Emulsion stability
Qualified
Qualified
③COA of  Pyraclostrobin5% + metiram 55% WG
Pyraclostrobin5% + metiram 55% WG COA
Item
Standard
Results
Physical form
Off-White Granular
Off-White Granular
pyraclostrobin Content
5% min.
5.1%
Metiram Content
55%
55.1%
PH
6-10
7
Suspensibility
75% min.
85%
Water
3.0% max.
0.8%
Wetting time
60 s max.
40
Fineness (passed 45 mesh)
98.0% min.
98.6%
Persistent foaming (after 1 min)
25.0 ml max.
15
Disintegration time
60 s max.
30
Dispersion
80% min.
90%
Package of pyraclostrobin
Pyraclostrobin Package

TC
25kg/bag  25kg/drum
WDG
Big package:
25kg/bag  25kg/drum
Small package
100g/bag250g/bag500g/bag
1000g/bag
or as your demand
SC
Big package
200L/plastic or Iron drum
Small package
100ml/bottle250ml/bottle500ml/bottle
1000ml/bottle
Alu bottle/Coex bottle/HDPE bottle
or as your demand
Note
Made according to your demand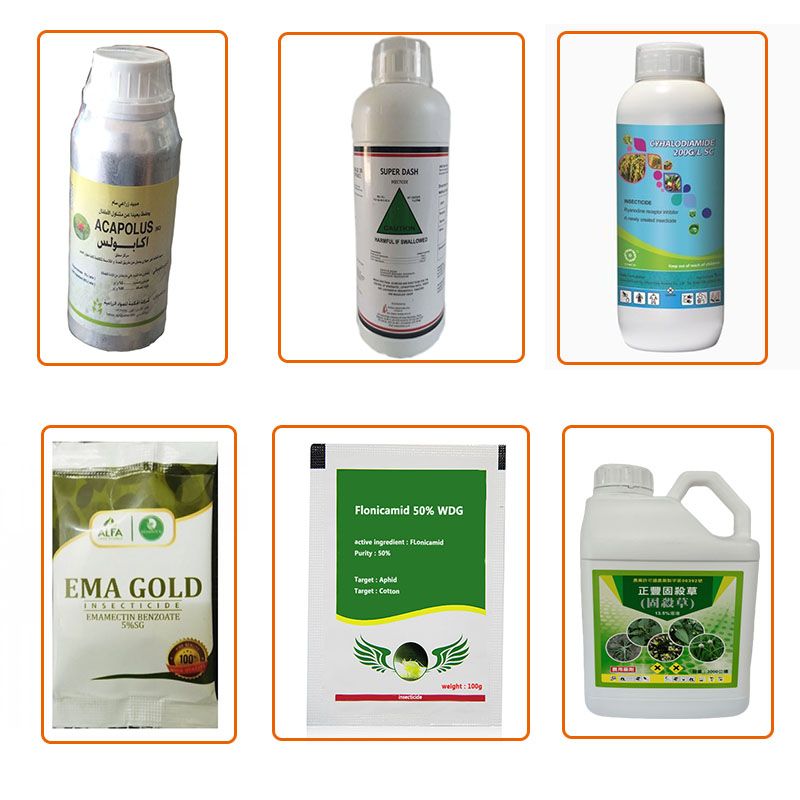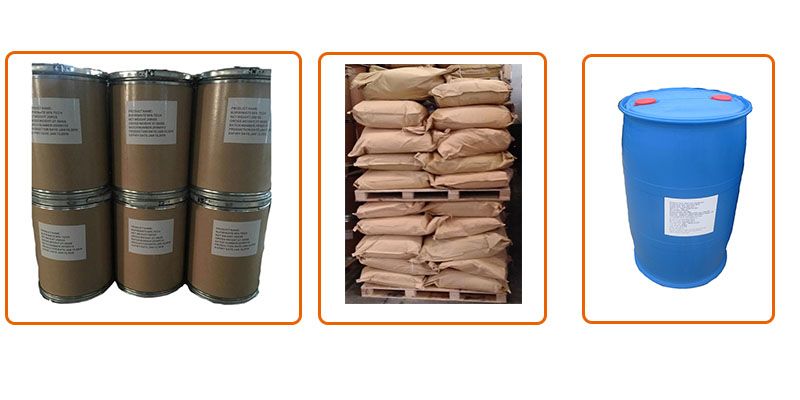 Shippment of pyraclostrobin
Shippment way:by sea/ by air/ by express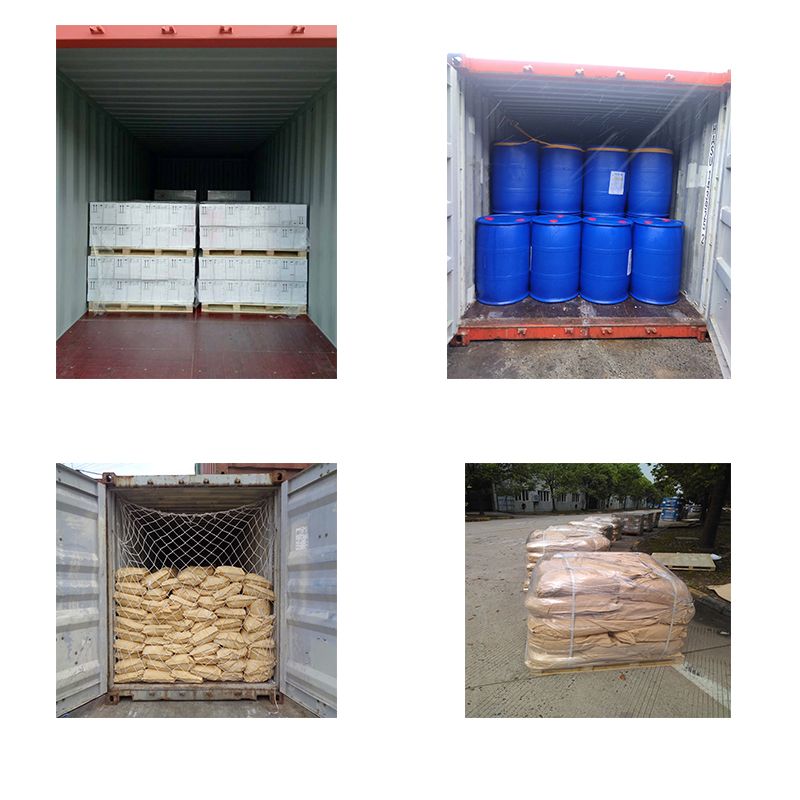 FAQ
Q1: Do you support registration ?
Yes,we can support
Q2: Is it possible to custom the labels with my own design?
Yes, and you just need to send us your drawings or artworks, then you can get you want.
Q3: How does your factory control the quality.
Quality is the life of our factory, first, each raw materials, come to our factory, we will test it firstly, if qualified, we will process the manufacturing with this raw materials, if not, we will return it to our supplier, and after each manufacturing step, we will test it, and then all the manufacturing process finished, we will do the final test before the commodities left our factory.
Q4: How about your service?
We provide 7*24 hours service, and whenever you need, we will always here with you, and besides, we can provide one stop purchasing for you, and when you purchase our commodities, we can arrange testing, custom clearance, and logistic for you!
Q5: Does free samples available for quality evaluation?
Yes, of course, we can provide free samples for you before you buy commercial quantity.
Q6: What is the delivery time?
For small quantity, it will take only 1-2 days for delivery, and after large quantity, it will take about 1-2 weeks.
---
Next:
Cas No. 158063-66-2 intermediate 4-(trifluoromethyl)nicotinic acid for Flonicamid with Good Quality and price
---